NEW ROAD LEGAL PIT BIKES BY MUCKANDFUN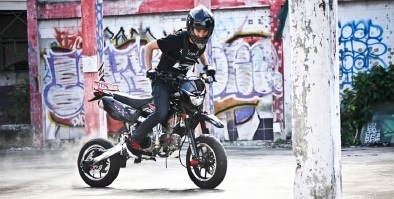 WE ARE THE FIRST AGAIN TO BRING IN NEW AND EXCITING IDEAS
THE PIT BIKE CRAZE WE STARTED IN IRELAND YOU CAN NOW GET FOR THE ROAD
SERIOUS FUN ON THE BACK ROADS OR CUTTING THROUGH CITY TRAFFICE
WE CAN EVEN FIT A RACING 160 ENGINE NOT A PROBLEM AND ITS NOT EXPESNSICE ONLY €575.00 AND YOU KEEP YOUR OLD ENGINE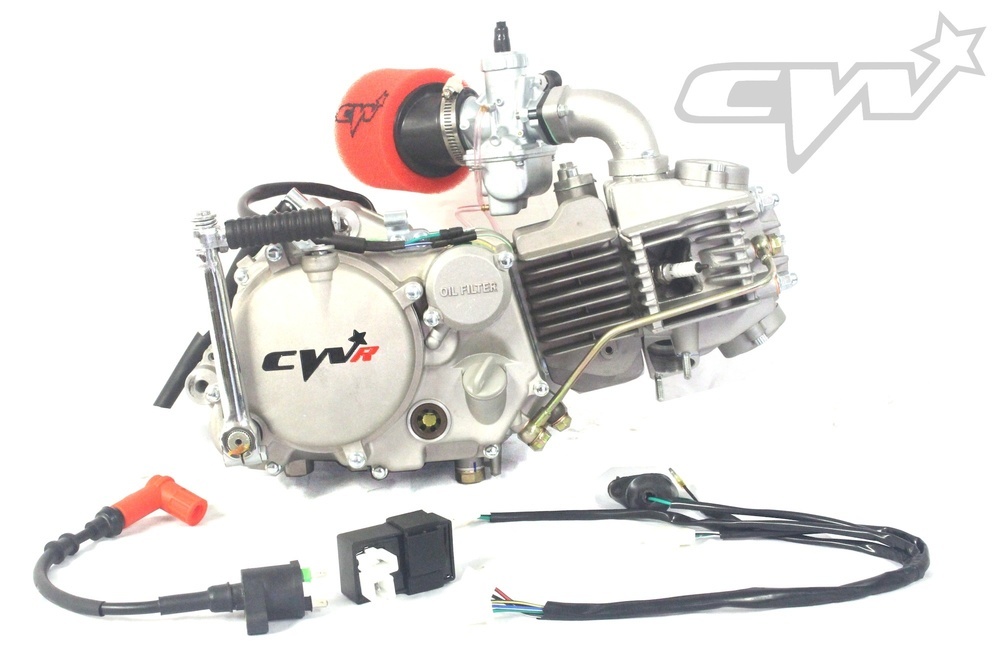 CW 140 s Pit Bike (NEW-ROAD REG EUDNRUO PLATE) € 1795.00
125 version is € 1595.00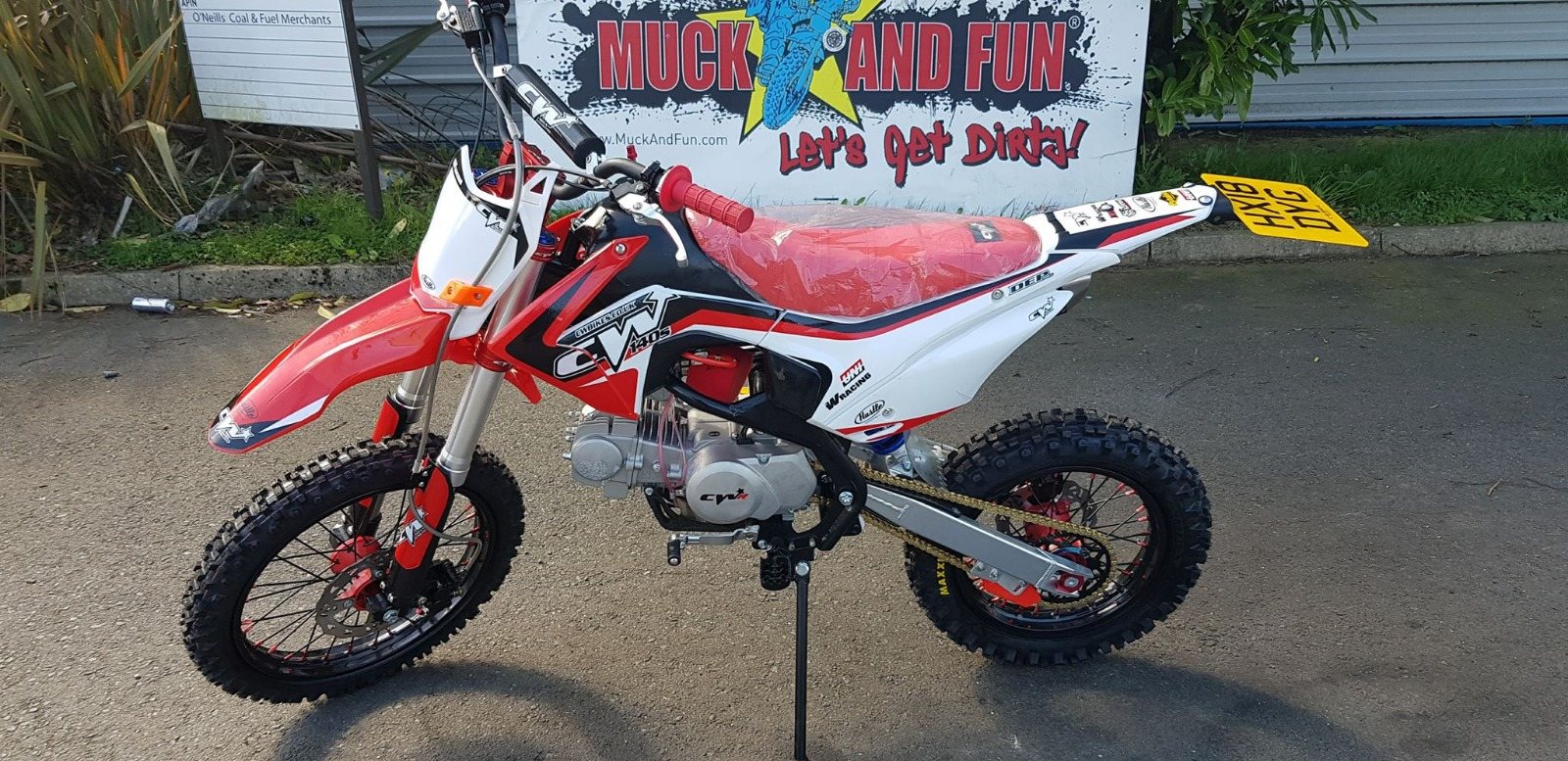 WE SUPPLY ON UK RED PLATE WE DONT VRT THEM
LIGHTING KITS CAN BE EASILY SUPPLIED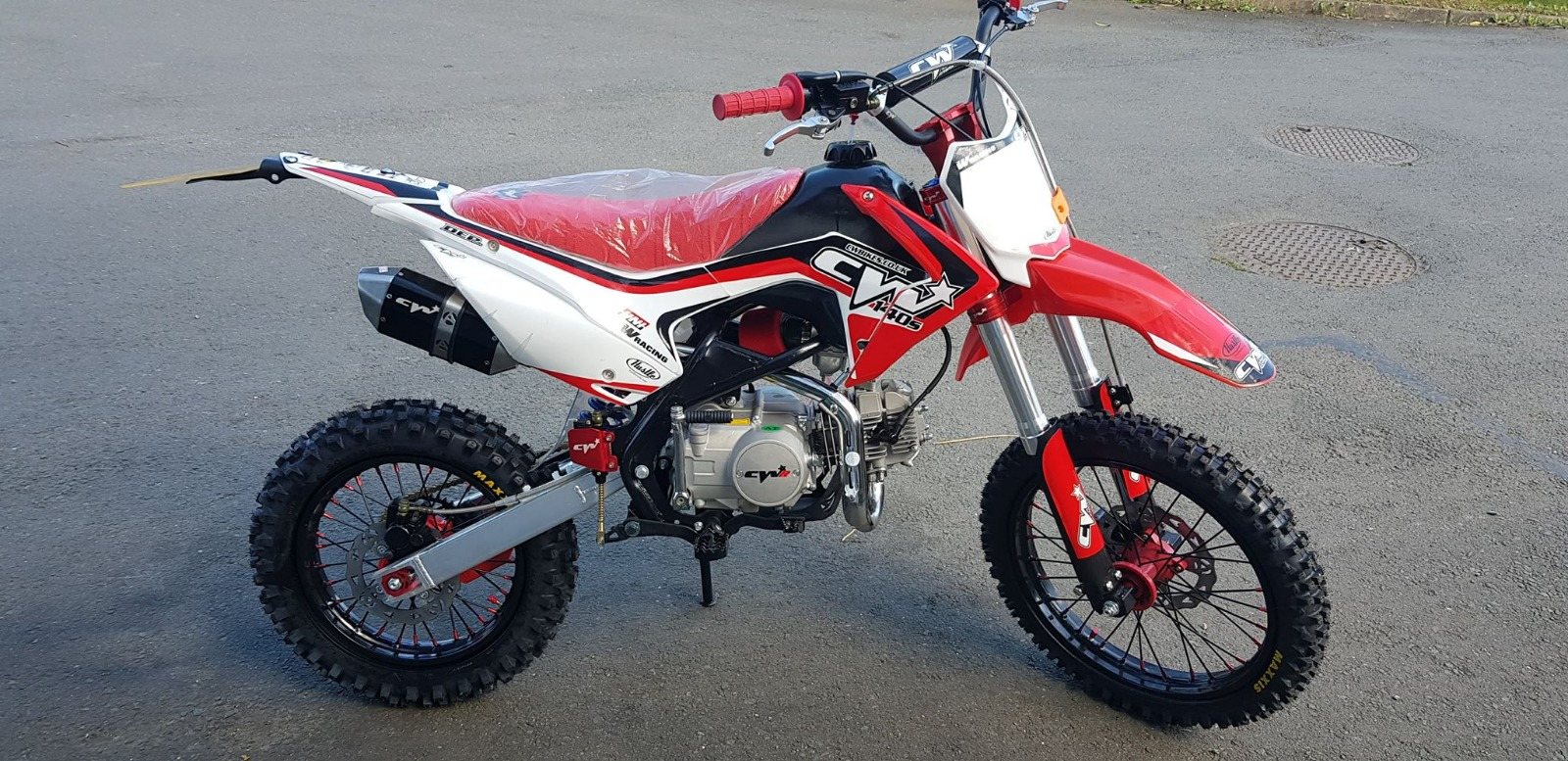 SPECIAL OFFER PRICE AS FULL RETAIL IS € 1999.
125 VERSION IS € 200.00 CHEAPER
CAN be supplied with supermoto wheels and tires as in the pictures
ALL new for Ireland first ever ROAD registered race enudro style Pit bikes
COMES supplied with UK reg plate and paper work not on Irish Plates - We dont vrt them as most buy for off road use
THE CWS 140 ARE THE HIGHEST SPEC 140CC PITBIKES and they where first British factory to win the Uk championships
MAXXIS tires fitted are fully road legal
RED GRIPPER SEAT
BLACK CNC CLAMPS
TRI OVAL RACE EXHAUST SYSTEM
70 MPH + Top speed
CWR YX 140CC RACE ENGINE, MANUAL GEAR BOX
NEW CRF 110 STYLE FRAME TWIN PERIMETER IN WHITE,
760MM USD FORKS WITH SILVER NITRATED STANTIONS CNC MACHINED LEGS
WITH MASSIVE 8' OF PLUSH TRAVEL. CW BLACK CLAMPS
310m REAR SHOCK
CW WHEELS 14"; 17", RED HUBS BLACK RIMS RED NIPPLES AND RED ALLOY SPACERS
TWIN POT FRONT BRAKE SYSTEM WITH A 220MM WAVEY DISC.
LARGE SINGLE POT REAR BRAKE SYSTEM WITH A 190MM WAVEY DISC
COST PRICE gear with bike - 2 Free services - 1 Year parts and labour warranty
WE also do them in 50 / 90 / 125 / 160 and is supermoto models
Stomp - Cw - M2r - Rfz - Demon - Slam all brands we supply
ORDER TODAY GET DELIVERED ANYWHERE IN IRELAND
ORDER TODAY GET TOMORROW
LOVELY sounding bike

FULL PRICE €1995.00 NOW €1725.00 registered for the ROAD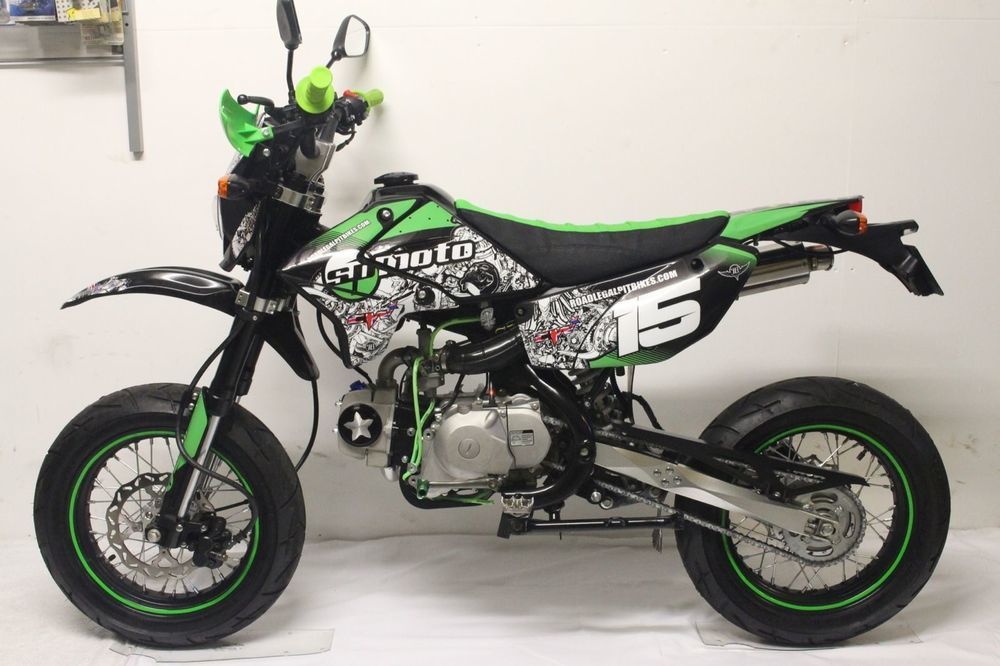 AS ALWAYS WITH US A FIRST FOR IRELAND
BUILDING ON OUR HUGE RANGE OF PIT BIKES BY SLAM/M2R/LUCKY MX
SERIUOS FUN PIT BIKE STYLE AND NOW FOR THE ROAD
BUILT - TESTED IN OUR ASEEMBLEY FACTORY IN WICKLOW
SERIOUS FUN LEAVE THE FIREBLADE AT HOME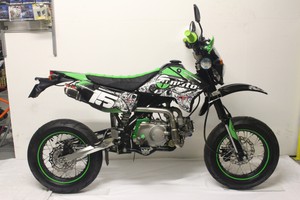 THIS IS WAHTS POSSIBLE FUN FUN FUN
FULL 1 YEAR WARRANTY

CITY COMMUTING JUST GOT A LOT MORE FUN
SPECK
GREAT sound just like a full size mx bike
VIDEO usa brand gives you an idea
HUGE speck easily modified with hundreds of go faster parts
CITY commuting just got fun
FRAME: HIGH TENSILE STEELSUB-FRAME:
HIGH TENSILE STEELHANDLEBAR: STEEL,
TAPERFRONT SUSPENSION: 700MM UPSIDE DOWN FORKSREAR SUSPENSION: 350MM (500LBS)
FRONT BRAKES: TWIN POT HYDRAULIC BRAKES: SINGLE POT
HYDRAULICWHEELS: 14" SPOKED 3.0 WIDTHTYRES: 120/70 14"
SWING ARM: ALUMINIUM CNC
DISPLACEMENT: 123.67
BORE/STROKE: 54 x 54 COMPRESSION
RATIO: 9.0:1
THE list goes on high quality Pit bike proven by us with a reg plate and supermoto style
BUY for off road use only at €250.00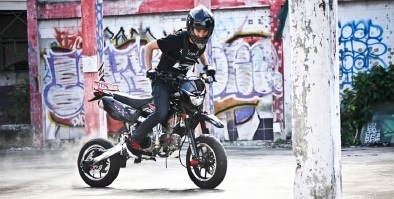 ORDER TODAY GET TOMORROW
DONT FORGET TO CHECK OUT OUR OWN DESIGN PIT BIKE CLICK HERE
can be supplied on or off road