WELCOME TO MUCKANDFUN ON ROAD FUN
ENDURO + SUPERMOTO + ROAD
ONE OF OUR BEST ACHIEVMENTS HAS BEEN ABLE TO OFFER NEXT DAY DELIVERY ANYWHERE IN IRELAND WE ALSO NOW EXPORT UK AND EU ONLY POSSIBLE THANKS TO YOU OUR VALUED CUSTOMER . ORDER TODAY GET TOMORROW
WE ARE LARGEST OFF ROAD SHOP IN IRELAND OR UK WITH OVER 200 MACHINES TO CHOOSE FROM . WE ALSO BUY BACK ANY OF OUR MACHINES SHOULD YOU EVER WANT A CHANGE
* CLOTHING AT COST PRICE WHEN YOU BUY ANY MACHINE
* FREE FIRST SERVICE AND SECOND SERVICE
* FREE PHONE HELP FOR LIFE ANY TIME WE CAN HELP WE WILL
* FREE CHECK OVER ANY TIME .
POP BY WE WILL CHECK FROM TOP TO BOTTOM TOP UP OILS ETC. NO CHARGE AT ALL
* NEED HELP TO LEARN HOW TO DO SOMETHING ANY TIME
WE CAN BUILD YOU YOUR VERY OWN CUSTOM SUPERMOTO USING YOUR OWN BIKE OF ONE OF OURS
OVER 12 - 24 - 36 MOTNHS TERMS APPLY
----------------------------------------------------------------------------------------------------------------------------------------
MINT Honda Fmx 650 supermoto (FINANCE/DELIVERY) 2007 € 4150.00
MINT CONDITION WITH FULL SERVICE HISTORY ETC,
READY FOR SOME SUMMER FUN
MINT Honda Fmx 650 Supermoto
ONLY 18800 miles
COMES with full service history and spare keys etc.
AS new tires all round
FULLY serviced
HAND guards
TWIN arrow race exhausts
FAST lovely bike to ride
FINANCE may be possible terms apply over 1 , 2 or 3 years for full details e mail us
HOME delivery only € 60.00
RARE Yamaha Dt 125 2000 € 2500.00
NICE LEARNER BIKE OR FOR TRAIL RIDING
RARE bike these days
NICE example of Yamaha Dt 125
VERY original bike
BACK frame
POWER VALVE
THEY dont make them like they use to this is a lot faster than modern 125 four stroke bikes
ALSO great for trail riding
HAND guards
BLUE mx handle bars
FULLY serviced
HOME delivery only € 60.00
MINT Honda Fireblade (Part ex-Finance welcome) € 3150.00 SOLD SOLD
LOVELY BIKE IN ONE OF THE BEST COLOURS
REAL DREAM MACHINE
STUNNING bike Honda Fireblade
NICE extras
MATURE owner
BUBBLE screen
CARBON chain guards
FULLY adjustable after market levers
REAR carbon huger
GEAR indicator
SLIDERS fitted
VERY original bike stunning colour still has original exhaust
A real dream machine
REAR seat cowel and seat
GOLD wheels
PART exchange is welcome
FINANCE can be arranged over 1 , 2 or 3 years
WHY MUCKANDFUN FOR ME ?
1+2 Year Warranty's on new machines
20 Years experience
Home delivery next day
FREE 2 services
Cost price Protective gear saves many €€€
We take deposits / arrange finance / Xmas club
Free phone + Help at our shop for life
Part exchange welcome
OVER 250 Quads-dirt bikes- buggies-Jet skis-Scooters-Mx-Mini+Pit bikes BIGGEST off road shop in Ireland
We open Tuesday to Sunday close monday
muckandfun.com for loads more fun
NEED help or advice please let us know
IRELANDS BIGGEST DIRT BIKE SHOP
JOIN us on facebook.com/muckandfun.com
LOTS TO CHOSE FROM
RARE Ducati St4 Low Millage (FINANCE-PART EX) € 2500.00
LOVELY TOURING BIKE
PART EX WELCOME ONLY 14000 MILES
RARE well price Ducati St4
LOVELY bike
LAST owner done 150 miles in 4 or 5 years hardly used
A REAL dream brand exotic Italian super-bike
STUNNING looking bike and sound is unreal
GOLD frame
BUBBLE tinted screen
GOLD wheels
BRENMO brakes
PART exchange welcome
FINANCE arranged over 12 or 24 or 36 months
COMES full serviced
MINT Yamaha Xt 660 Supermoto Low Miles € 3895.00 2005 SOLD SOLD
LOVELY SUPERMOTO ONLY 13000 KM
MINT Yamaha Xt 660
RARE colour
HAND guards
RACE exhaust sounds unreal
BLACK wheels
IN SUPERMOTO WE ALSO HAVE + ON DONEDEAL : WR 450 / CRF 450 / KTM 400 / 3 X DRZ 400 / HUSABERG 660 / FMX 650
COMES serviced
PART exchange is welcome
WE take deposits
SUZUKI Rgv 125 (Collectible-rare) € 2250.00
AS RARE AS THEY COME NOW - STUNNING FUN
NICE example of a legend
VERY collectible
RELIVE your youth and get on one of the fastest road going 125 bikes you can buy
FULL Dep Race exhaust gives it lovely sound
VERY original bike which is the way to get a good one now
PART exchange is welcome
TYPE of bikes always makes you smile
YAMAHA Dt 125 (Low millage) € 2500.00 SOLD SOLD
VERT FAST 2 STROKE ROAD BIKE
ULL power model very fast for 125 learner bike twice the speed of modern 25 bikes
BLACK wheels
FULL Dep race exhaust gives it that sweet sound and more performance
COMES full serviced with new back tire prior to delivery
LOW mileage
POWER valve
HAND guards
WE take deposits
HOME delivery only € 60.00
MINT Yamaha Wr 450 supermoto 2004 € 3500.00 SOLD SOLD
BIKE REALLY STANDS OUT STUNNING COLOURS
A proper supermoto
MX style bike turned into full on supermoto
LOADS of extra
VERY fast bike
ELECTRIC start and backup kick start
COMES fully serviced and with new free back tire
2 BROTHERS race exhaust
UNDER Skid plate
SUPERMOTO wheels finished in matching colours
WAVY style brake disks
SPOKE Coats
RENTHAL bars
HAND guards
KTM 690 SUPERMOTO € 4150.00 LOW MILES SOLD SOLD SOLD
ONE OF THE BEST SUPERMOTO OUT THERE LOVELY TO RIDE
GREAT value Mint Ktm 690
LOW millage only 14000
WE ALSO have another one in stock the Prestige version and its advertised here on donedeal for full details
LOVELY bike to ride
SERIOUS power very quick Supermoto
AS new tires
COMES fully serviced
BREMBO brakes
FULL WP suspension
STUNNING Ktm orange frame
EXHAUSTS alone are a work of art
KTM 690 PRESTIGE MODEL ULTRA LOW MILES € 4850.00 SOLD SOLD
DREAM SUPERMOTO BIKE THEY HANDLE LIKE A DREAM
KTM 690 Supermoto
ITS the rare Prestige model
ONLY 3800 Miles
MINT condition
BREMBO brakes
FULL WP suspension
HYDRAULIC clutch
AS new tires
HAND guards
RIDES like a new bike
ONE of the best all round supermoto bikes you can ride
SERIOUS power
EXHAUST alone are a work of art
SERIOUS value with the suck low mileage on it
HUSABERG 650 Supermoto € 3350.00 2003 SOLD SOLD
RARE - FAST SUPERMOTO
NOT MUSH USE EXCELLENT CONDITION
STUNNING supermoto
ONLY 6000 miles
MINT condition
RARE bike
VERY fast
STUNNING colour really stands out
ELECTRIC and kick start
SLIDDERS fitted
BLUE frame
REAR wavy disk
MASSIVE over size front brake - braided hosing - Race calliper
AS new Pirelli tires
HYDRAULIC clutch
FULL wp suspension front and back fully adjustable
POLISHED alloys
FRAME guards
HAND guards
WE take deposits
GET is delivered to your front door for only € 60.00
MINT Suzuki Drz 400 2008 € 4295.00
STUNNING BIKE TURNS HEADS EVERYWHERE
STUNNING low millage Suzuki Drz 40 SUPERMOTO
SP engineering race exhaust
SAMCO coolant hosing
SPOKE coats
CUSTOM seat cover WITH matching graphics
AS new fresh tires
FULLY serviced
SKID plate
SLIDDERS
RIM tape
RENTHAL bars
MINT SUZUKI DRZ 400 2006 € 4295.00 sold sold
LOVELY COLOUR REALLY SUITS THIS STYLE OF BIKE
KAWASAKI Zx12r (Show Stopping bike-stunning) € 3150.00 SOLD SOLD
LOOKS AMAZING AT NIGHT TIME WHOLE BIKE LIGHTS UP
AMAZING PERFORMANCE - SEROIUS BIKE
HUGE AMOUNT OF EXTRAS
AMAZING bike loads of extras
ALL black and green with monster energy really stands out
FULLY light up with LED light everywhere monster energy glow at night time looks unreal blew us away
DEVIL race exhaust sounds unreal
SERIOUS performance nearly nearly 200 mph
ADJUSTABLE rear sets with Pro Pegs all black
BLACK frame
GREEN power coated frame
PADDOCK bobbins
BIKE turns heads
MOTOTRAX sliders
GREEN seat cowel
BLACK Double bubble screen
MINI indicators
REAR under tray in black to match
REAR led light built in indicators
FRESH tires
GREEN bar ends
REAR hugge
MINT Suzuki Drz 400 2008 € 4295.00
sorry now sold
MINT Suzuki Drz 400 2008 € 4150.00
RARE COLOUR LOELY EXAMPLE OF A DRZ SUPERMOTO
STUNNING low millage 2008 Drz 400
ARROW race exhaust
EXCEL wheels
ALL original bike
FULLY serviced
ALL original bike
FULL warranty
HIGHLY sought after supermoto
WE take deposits - Part exchange welcome
2017 Husqvarna FE 250 (ROAD REG EUNDURO 715 MILES) € 4895.00 SOLD SOLD
ONLY 1 OWNER FROM NEW
STUNNING BIKE ON AND OFF ROAD MEGA POWER AND FUN
HUSKY 250 Road registered Enduro
VERY high speck bike
STARTS - Runs like a new bike at half the price
HAND guards
FRESH tires
FRAME guards
ALU petrol cap
VERY rare bike
CUSTOM graphics
ONLY 715 miles from new
BIKE is manufactured in 2015 but was not registered till 2017
BLACK Husky wheels wheels with logo
HIGH speck wp Suspension front and back
WAVY style brake disks
LIGHTS front and rear
FULL road kit
STREET legal
BREMBO brakes
ELECTRIC start
BLUE pro taper bars
MEGA bomb
READY to race or fun
MAKE ideal race - enduro - suermoto bike
STUNNING machine
PART exchange is welcome
MINT Suzuki Gsr 600 2008 BIke € 3500.00 sold sold
BIKE IS MINT CONDITION WITH NICE EXTRAS
PRISTINE Yamaha Xt 660 supermto SORRY NOW SOLD
PRISTINE Suzuki Gsxr 600 2005 ONLY € 4000.00 SOLD SOLD
AS CLEAN AND ORIGINAL AS THEY COME
FULLY SERVICED WITH FULL WARRANTY
STUNNING Bike
LADY owner
PERFECT condition
FULL warranty
SOUNDS unreal rides like a new bike
STEERING damper
LOW miles
FULL Yoshimura race exhaust
VERY fresh tires
FULLY serviced
GOLD callipers
SLIDDERS
BUBBLE screen
ADJUSTABLE seat height
TAIL tidy to rear
COMES with a restriction cert but not fitted
PART exchange is welcome
WE take deposits
YAMAHA RAPTOR 700 R DRIVE ON CAR LICENCE € 5500.00 sold sold
SOMETHING DIFFERENT FOR YOUR TRIPS TO THE SHOPS
HONDA fireblade Great value ONLY € 2650.00 sold sold
YOU CANT BEAT A GOOD OLD SCHOOL SUPER BIKE
DREAM MACHINE Tm 450 Supermoto &euro SORRY SOLD
MINT Yamaha DT 125 (LOW MILES-RARE BIKE NOW) € 2200.00 2002 sold sold
QUADZILLA Z 1000 (4wd/Street legal Buggy) € 12500.00
DRIVE ON CAR LICENE
DREAM MACHINE
0 TO 60 KPH IN 3 SECONDS
WE ALSO DO THEM IN 550 CC AND TWO WORKING VERSIONS WITH TIPPERS
Honda Crf 450 Supermoto (extreme machines) €2995.00 ROAD REG
SCARY FAST BIKE
HAS NO LIGHTS CAN BE BOUGHT ON EBAY FOR € 100
AS EXTREME AS THEY COME
THE real deal full on race mx bikes with a reg number on the back
SERIOUS Fun and serious bikes to go
OTHER one black in pictures has its own advert on donedeal . Search crf 450 in wicklow here
HAS no lighting kit they are on ebay for € 100.00 for whole thing
WAVY style brake disks
BLACK wheel hubs
CHROME rims
SAMCO hosing for better cooling
FULL race exhaust sounds unreal and goes like the wind
FAT bars
RENTHAL triple clamps
CARBON tank guard
IF you want an mx bike with a reg number this is the one for you .
VIDEO gives you an idea of what these bikes can do
EXTREME bikes serious fun
FULLY serviced
ROAD REG HONDA CRF 450 SUPERMOTO SOLD
VERY RARE BIKE
RARE Kawasaki KXF 250 cc ( Road Registered - Pristine) € 3250.00 2005
STUNNING BIKE
ROAD REGISTERED MX FUN
Fully Road Legal Road Reg Kawasaki KXF 250 cc ONLY one we have had in 15 years
HAS full 290 cc big bore kit fitted serious power and fun
WE CAN Supermoto this bike if you want please ask for price or you can have it with on and off road wheels best of both worlds
in immaculate condition with very low hours and use a truly mint bike.
everything on bike is perfect and ready for some fun.
Samco hosing.
Zeta Chain guard and engine dress up kit.
gold alloy fuel cap.
Blue Fuel Tubing.
Polisport Hand Guards.
Hinson Clutch Cover.
Vapor Digital Speedo and dash.
ASV clutch lever.
Wider Alloy foot pegs
comes fully serviced and ready for some muck and fun.
GREAT VALUE YAMAHA XT 660 ONLY €2895.00 was € 3350.00 sold sold
PRISTINE Suzuki Drz 400 supermoto € 4500.00 SOLD SOLD
very low milleage
Suzuki Drz 400 Supermoto 2006 € 3995.00 MINT EXTRAS QUICK DRZ SOLD
FUN FUN FUN FUN LOL
PRISTINE AS NEW Honda crf 450 supermoto €4150.00
SERIOUS FUN CITY OR BACK ROADS
WE ALWAYS BRING YOU THE BEST IN SUPERMOTO
BIKES like this are as are as they come
PRISTINE Condition cannot be faulted in anyway if you can find ones like this Muck and fun will buy them all
X model means enduro version which means electric and kick start
DRIVE to the trail and then drive home no van or trailers
MEGA performance full on style mx race bike
WILL arrive fully serviced and prepped to new customers satisfaction
CAN be suplied also with off road wheels for only €250.00 worth over €1000.00 when genuine Honda wheels
THIS bike will go anwyhere nothing can stop it
SERIOUS back road fun with the road tires and City fun all day long
ONLY one for sale in Ireland and the VERY best one if there was others
PRICES included Irish registration if needed hence we have plate off to side
WILL come fully serviced and prepped to new customers satisfaction
YOU will be first Irish one owner bike when changed over
WE also have custom build crf r 450 supermoto . Building continues ready next week ,
---------------------------------------------------------------------------------------------------------------------------------------------------------------
SEEMS THAT YOU LIKE IT DIFFERENT CHECK OUT OUR RANGE OF MONKEY BIKES CLICK BELOW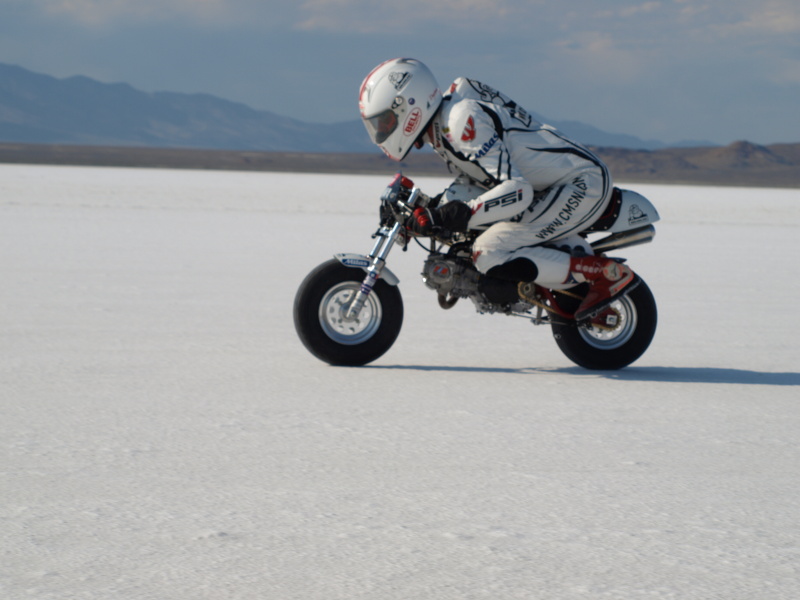 --------------------------------------------------------------------------------------------------------------------------------------------------------------------
MORE IN STOCK WEB SITE UPDATED SOON